---
Ask Us About
Click the logo for information
---
---
For Advertising Information
Contact Diane Dick
ddick@gomasa.org
---
MISGMP Supports Green Lodging
Click the logo to see the list of Michigan's Green Lodging Certified Facilities
---
Educational Programs
Suppliers: Did you know that Monthly Educational Programs can be supported by hosting the event at your property or by sponsoring the event at a site in the Lansing area? Contact Andrew Silver or Chris Ward for details.
---
Planners: Breakfast Meeting $15.00 Lunch Meeting $15.00 Dinner Meeting $25.00
Suppliers: Breakfast Meeting $25.00 Lunch Meeting $25.00 Dinner Meeting $40.00
---
---
MISGMP Registration Policies
Early registration ends the Thursday prior to the meeting at 5:00 pm.
Late registrations will be accepted up to 5:00pm the Monday prior to the meeting. A $10.00 late fee will be charged.
Program preregistration will end at 5:00pm the Monday prior to the meeting.
At the door registration prices will be as follows (there is no guarantee that lunch will be provided for walk-ins):
Planners: $30.00 Suppliers: $50.00
Refunds will be provided only when cancellation notification is received prior to 5:00pm on the Thursday before the meeting.
A member property may send a supplier guest to monthly programs at the applicable guest rate.
A non-member guest may attend

one

program at the applicable guest rate. (Planners $15.00 and Suppliers $25.00) You must become a member in order to attend subsequent monthly programs.
---
Walk a Mile in My Shoes
GMS Category
June 12, 2013
11:30 AM to 2:00 PM
Yarrow Golf and Conference Resort
10499 N 48th
Augusta, MI 49012
http://yarrowgolf.com/
2013 MEETING DATES
January 16, 2013
February 20, 2013
March 20, 2013

April,10 2013
April 29 - May 1, 2013
The 2013 AEC at Park Place Hotel Traverse City
"Meeting Planning Monopoly"
June 12, 2013
Yarrow Golf and Conference Center
Augusta, MI

July 22, 2013
Zoom! Zoom! Zoom!
The 2nd Annual MISGP Road Rally
Kalamazoo
August 21, 2013
Eagle Eye Clubhouse
Bath, MI
September 18, 2013
Amway Grand Hotel
Grand Rapids, MI

October 16, 2013
November 20, 2013
Silent Auction and Annual Awards Dinner
Location: TBA

December 18, 2013
Kellogg Hotel and Conference Center
E. Lansing, MI
Chartered: January 24, 1990
---
---
Scan Here to Find Out about
the MiSGMP Summer Fundraiser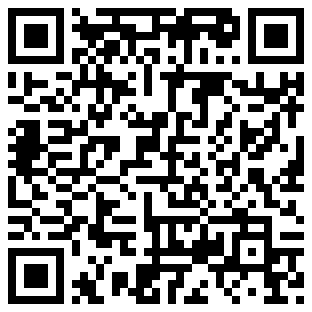 ---
---
Like us on Facebook
---
---